Building the foundations of Growth
Our Performance services are designed to support the post-implementation process in growing businesses throughout their entire adoption cycle. The scope is not only to assist in the incorporation of new tools, but also includes the administration, maintenance and technical support of your HubSpot portal.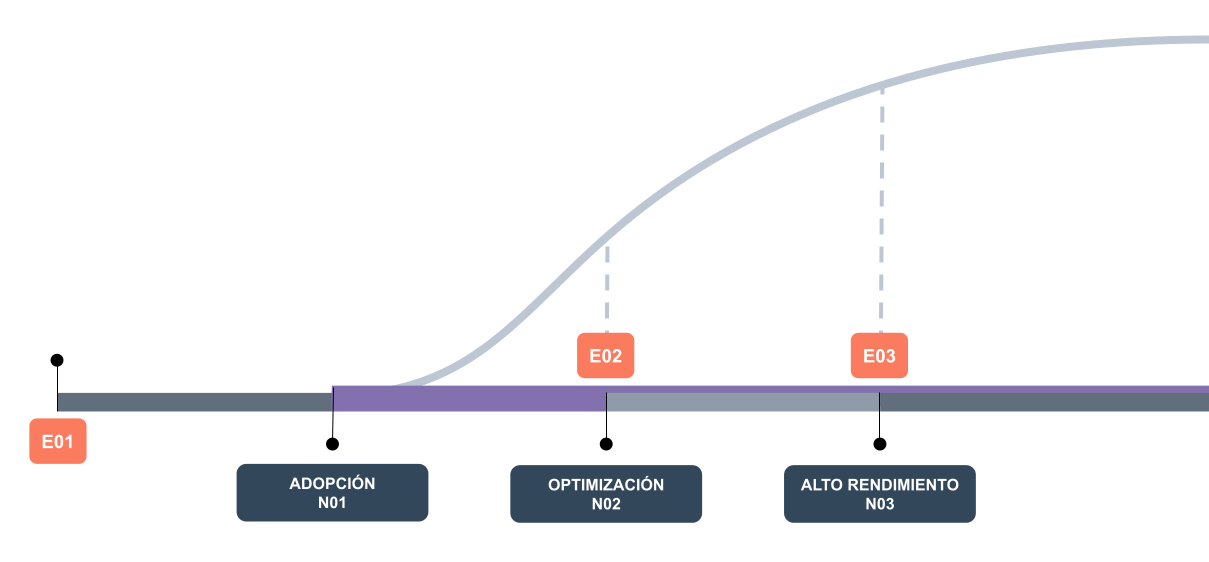 More about these services
Brief description of the activities included by Category.
Frequently Asked Questions
Answers to understand how it works and what to expect from our Performance service.
How many Support inquiries can be made per month?
The number of support tickets available per month depends on the level of service (N01-03) purchased, but starts at 4/mo. Additional tickets can be requested and will be billed separately.
How do you monitor the activity of the different tools?
We monitor and analyze the level of activity of each user and its evolution every month through external software connected to your HubSpot portal. This allows us to implement training strategies tailored to their needs, and even provide 1:1 sessions if needed.
What does operational assistance include?
Activities depend on the level of service purchased and access to the paid tools of your HubSpot portal, but include (create/edit):
Dashboards and reports
Pipeline
Templates and Snippets
Documents database
Lists, Forms, Landing Pages and Marketing Emails